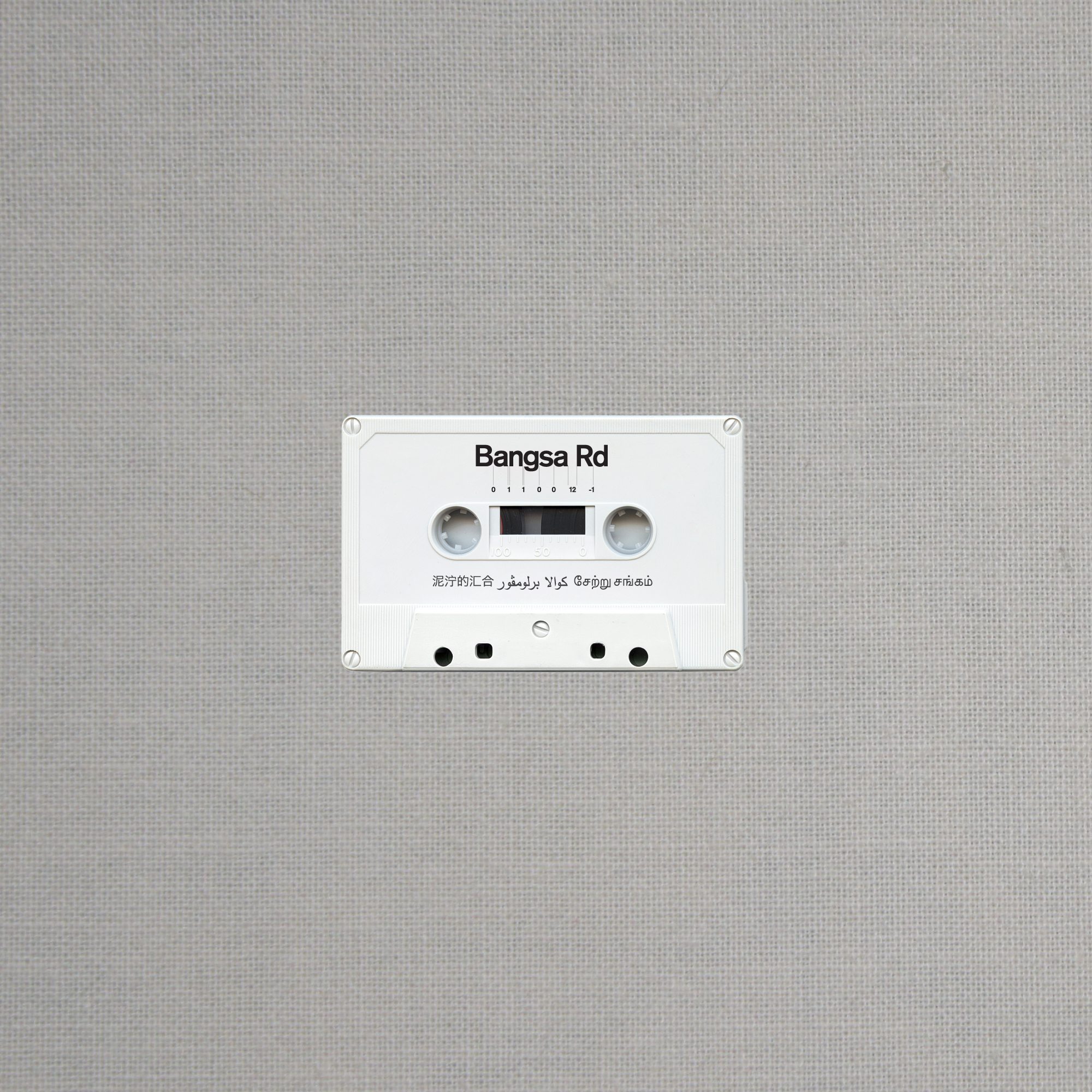 #01-CT / Kwala Bĕrlumpor / Debut EP (cassette, 2019)
Debut EP by Kwala Bĕrlumpor


A work by Zulhezan & Ian Han.
Produced by Kwala Bĕrlumpor.


Track: https://soundcloud.com/zulhezan/kwala-berlumpor-cross-st-market-sq


A Cass Tape Release
Limited to 100 + 50 pcs only.
Sleeve: 100% DIY hand sewn, screen printed on black fabrics.
White cassette shell. Individually hand numbered.
Comes with an A3 poster, a 38mm badge button & assorted die cut stickers.
+ inserts
Official release date: April 13, 2019
Note: Earliest paid pre-orders will be granted the earliest serial numbers consecutively. (e.g. P#6-002, P#6-003, P#6-004...)
---
Pre-order: Starts March 6 to March 31
Shipping: Second week of April 2019
---
Tracklisting:-
1. Cross St / Market Sq
2. Bangsa Rd
3. Java / Mounbatten
---
Malaria, malaria!
Pinggir / tubir / had / batas (=) lĕboh pĕlimbahan
Lapan puloh tujoh (-) ĕnam (puloh) sĕmbilan
---